We have a wide range of rooms at Baycourt to cater for your needs. Below is a brief description of each of the room types. Some rooms have a view of Taupo lake where others don't. The motel is a three story motel with the top story only accessible  via a set of stairs. For more details including the location of the room in the motel please click on the room type.
Stunning 180 degree views of lake Taupo, the lake view apartment offers our discerning guests the very best rooms at the motel with breath taking views of lake Taupo. No matter sunrise or sunset the views are to die for. In the back ground are the snow capped mountains (in winter) and in summer the lake is alive with activity from sailing boats, jet skis, para-gliding or kids just having fun in the water. This is located on the first floor of the motel with private access.  
This room can be booked for either as a couple for that quite weekend away or a family as there are three different room configurations. With more than 80Mts in size there is enough room for you to relax and enjoy.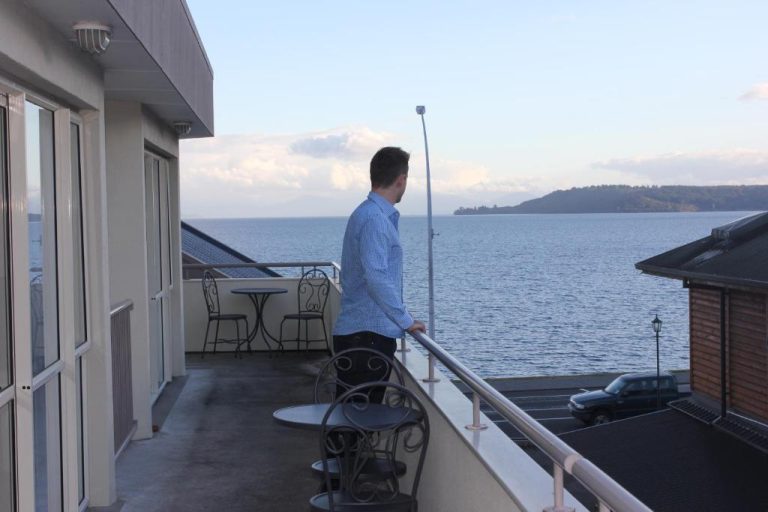 With a king sized bed, a hot spa bath, air conditioning and Netflix, you can only relax and unwind. Located on the top floor of the motel with a balcony allows you to enjoy partial views of the lake.  Each suite has a couple of chairs and a table so you can sit out side and take in the views. Mt Ruapehu can be seen from the end of the balcony on a clear day. 
We have a total of 4 of these suites at the motel and are accessible only via a flight of stairs . All units have a double sized spa bath to relax and enjoy in.
Looking for that warm bubbly spa to soak and relax in, these suites are perfect for you. Add a bath bomb to your booking and enjoy 45mins of heaven. The spa bath is large enough to fit two people making it perfect for some one on one time or have the whole spa bath to your self. 
These suites are on the first level of the motel and have a queen size bed, sofa bed and a single bed. Each room has a 42 inch TV and Netflix for you to enjoy.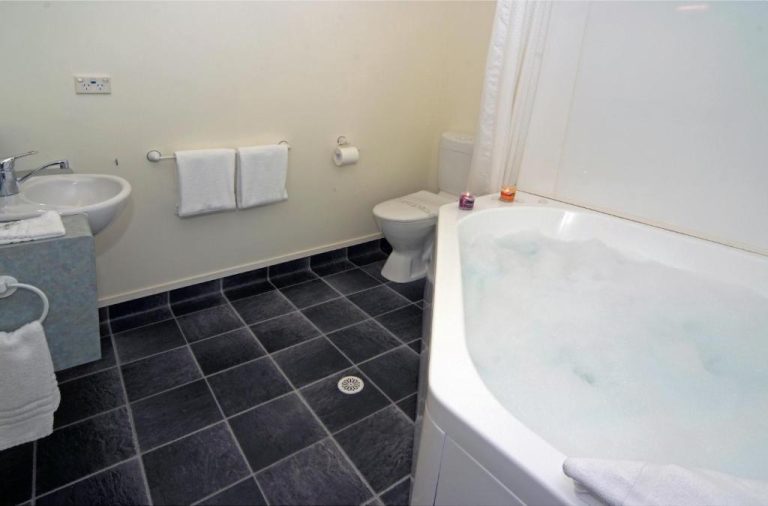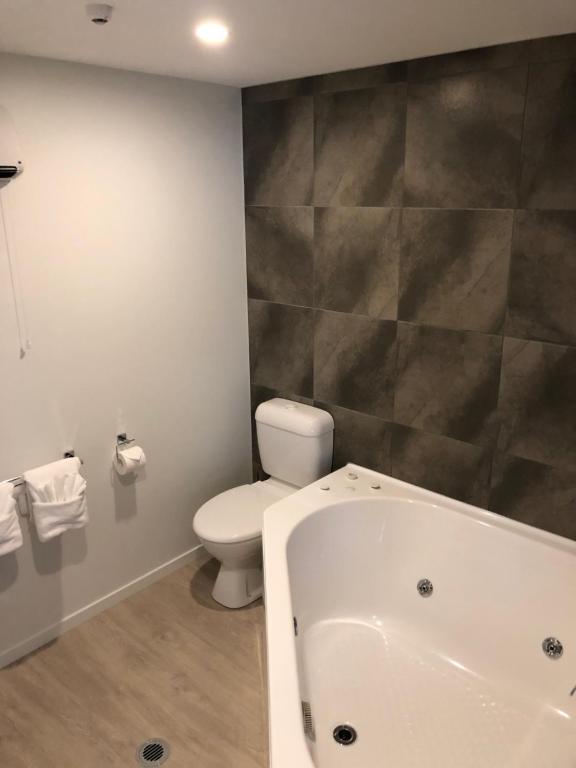 Holiday time with the family is always fun, and there is nothing more fun than a BIG bubble bath. High speed internet for those with teenager's and a constant stream of Netflix movies for the family to enjoy. There are two TV's in this suite, one for the kids and one for the adults. The family suite is located on the ground floor of the motel so great also for those with younger children and no steps to climb.    
When access is a challenge, our accessibility suite is the answer. It is located on the ground floor of the motel close to the car parks. It has a low ramp at the entrance to get over the sliding door entry. The path through the kitchenet is wide and the bathroom is fully tiled with a walk in shower and a full height toilet. It is also fitted out with hand rails to assist with support.
It is perfect for those that require wheel chair access or those that use a support frame to get around. The bed is a queen size bed with a sofa bed in the living area. It has a dedicated high speed Internet and Netflix for your enjoyment.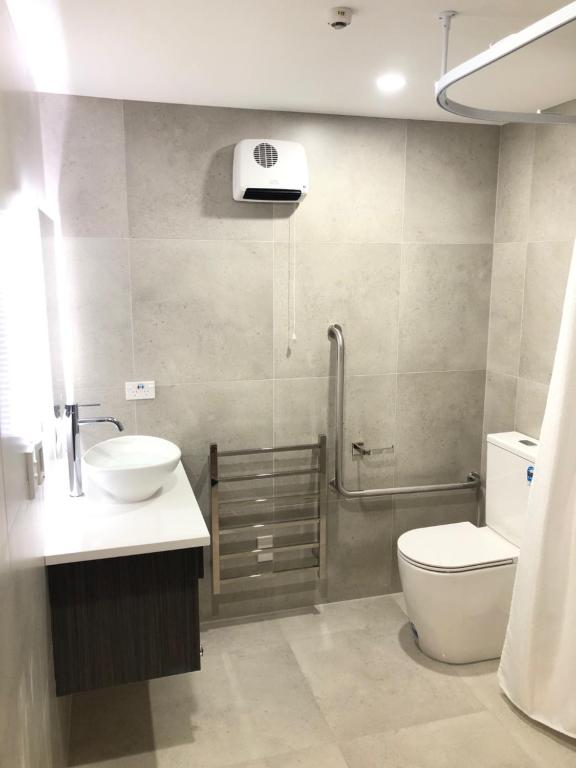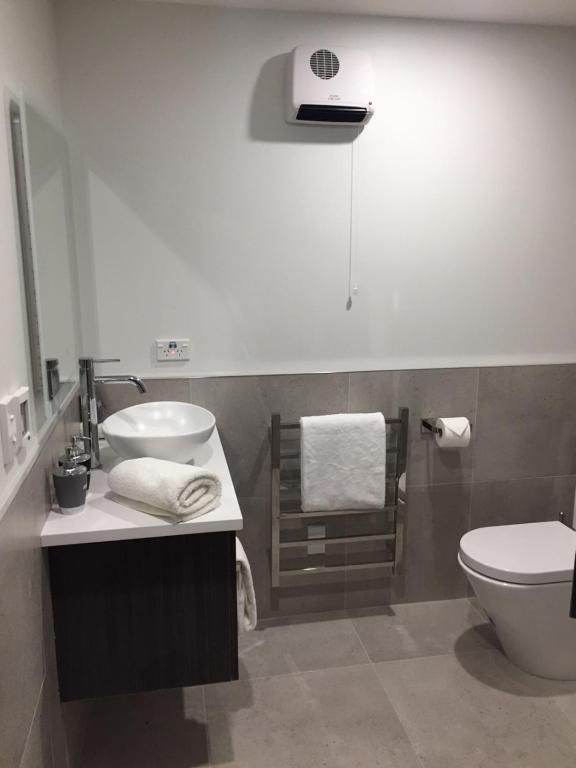 Keeping it simple, our standard suites are perfect for those just wanting somewhere to stay for the night. These suites have not only a queen size bed, sofa bed, and a single bed but have a kitchenet, 42 inch TV and Netflix. 
They also have a dedicated high speed Internet connection so if you need to catchup on some work or simply want high speed Internet we have got it covered. We have two suites on the ground floor and two on the first floor. If you preference please let us know and we will do our best to accommodate you needs.